Trangie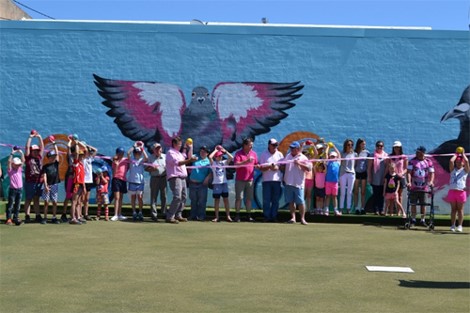 The quaint township of Trangie, with a population of 1000, is just 34km west of Narromine on the Mitchell Highway, and is home to some of the most authentic country pubs. These pubs all exude old world charm and date back to the early 1900's. (Trangie Hotel est. 1883, Royal Hotel est. 1900, and Imperial Hotel est.1916). Stop and enjoy a counter lunch at these hotels and experience the real Aussie pub atmosphere.
While in Trangie, take a look at the antiaircraft gun and navy submarine torpedo located outside the United Services Memorial Club, which were donated to the club by visiting servicemen. Other donations include various flags and a surface to air missile. Call into the Club to see the memorabilia on display.
On the eastern edge of town is the Goan Waterhole "Home of the Big Billy"– take time to relax and enjoy a picnic or barbeque there are shade shelters and restroom facilities available.
The Trangie area is included in the history of Cobb & Co and the old staging post is still in town.
If you are a fire truck buff then a "must see' is the old town fire truck 1918 - Garford fire engine which is housed in a refurbished shopfront in the mainstreet of Trangie.
Trangie is an agricultural town and if you are in the area during cotton season make sure you book in for a tour of the cotton gin (usually April to June) – contact The Trangie Caravan Park for further information.
Trangie Truck and Tractor Show
The 2023 Trangie Truck and Tractor Show will be held on 19 August 2023 at the Trangie Showground. Supported by the local Trangie Action Group and Trangie Car Club the event includes;
Tractor pull
Kids activities
Show and Shine of cars, trucks, tractors, motorbikes and stationary engines
Craft and market stalls