Glenn McGrath Statue | Tom Perry Park, Narromine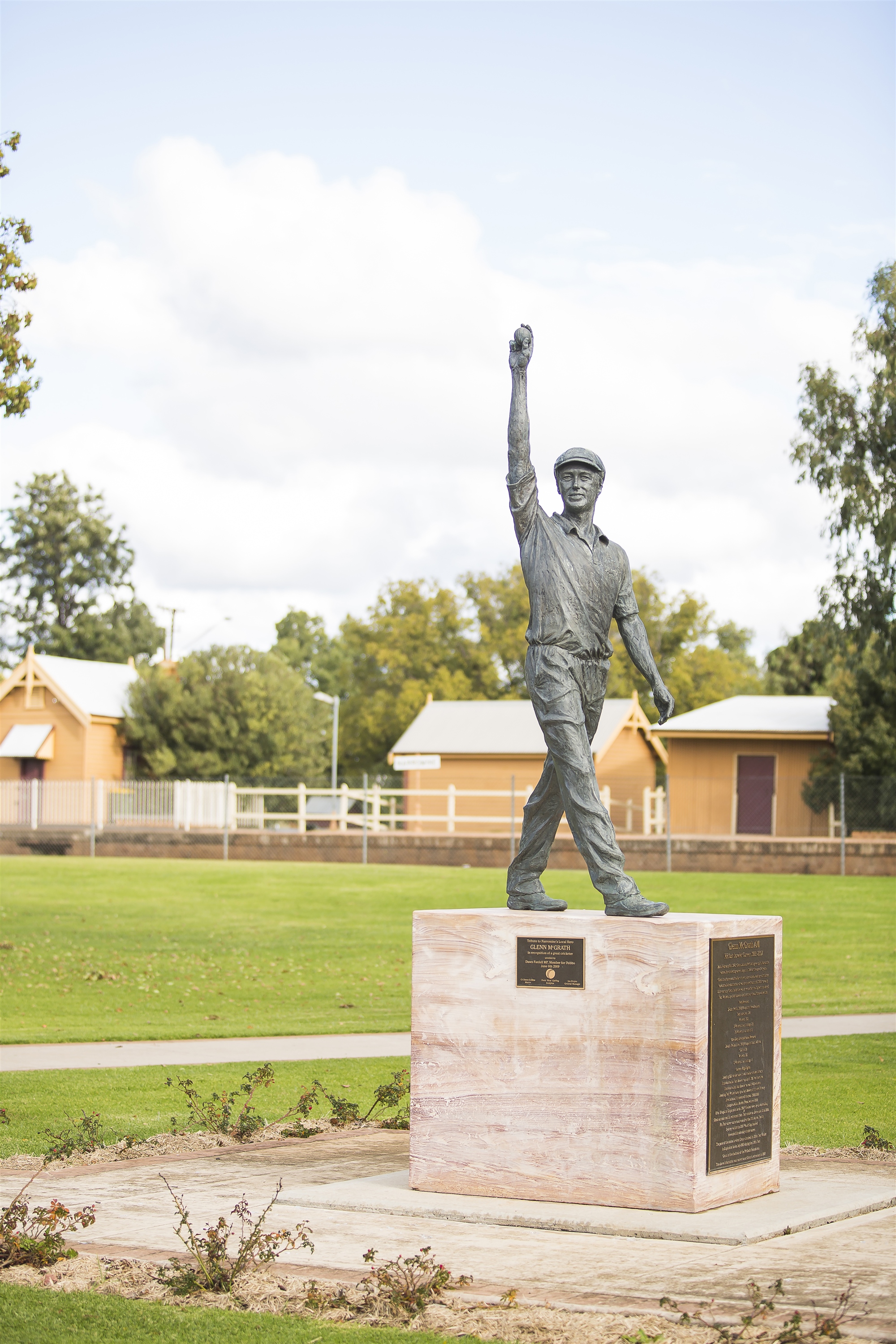 On Saturday 6 June 2009, Narromine celebrated the unveiling of the Glenn McGrath bronze statue situated in Tom Perry Park on the Mitchell Highway. The statue is the work of local artist Brett Garling.

Here is the story - Glenn Donald McGrath, AM, was born on 9 February 1970 in Dubbo to Kevin and Beverly McGrath. He was nicknamed "Pigeon" and he was educated at Narromine Public School. As a youngster he used to bowl at a fuel drum that sat against his dad's machinery shed in Narromine to improve his accuracy.
Glenn is a former Australian cricket player and a leading contributor to Australia's domination of world cricket from the mid-1990s to the early twenty-first century. He holds the world record for the highest number of Test wickets by a fast bowler and is fourth on the all-time list. So make sure you get a selfie with the legend!
---
The 'S Truck' Wagon, Narromine | Dandaloo Street, Narromine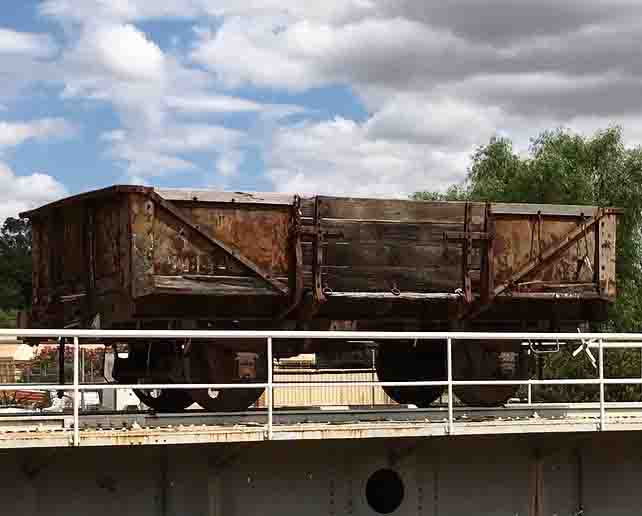 S Type open wagon (S Truck) was one of the most numberous wagon types on the NSW Government Railways, and one of the last 4-wheeled rolling stock in revenue traffic.
S Ttruck No 15284 open merchandise wagon is one fo the 10,000 examples built by various manufactuerers from 1910 to 1920 for the NSW Government Railways. The S Truck was 22 feet long and had a tare weight of 8t, it could carry 15t of a wide range of freight and because of its light weight could be used on all lines. Maximum speed of 60kph.
The S Truck was the backbone of the country lines as it was used to carry all types of freight to and from the bush towns. The S Truck carried 51 bales of wool which has to be loaded and tied down in a very exact manner to enable it to be shunted and buffeted on the trip to the wool stores at Darling Harbour. When the wool was loaded the railway porters always used the farmers lorry to tighten the "Belly Rope" on the third tier of wool as this was the critical rope to secure the whole load.
When the S Truck was phased out of service in 1984 a whole way of railway life came to an end as without the S Truck carrying goods to the stations, everything went by road and was delivered door to door.
With trains no longer needing to stop at stations to shunt wagons into the goods shed sidings the role of the Station Masters and Goods Shed staff were no longer required. This in turn eliminated the role of the Guard.
The little S Truck really controlled how the railway was operated and with its passing a whole way of life went with it.
---