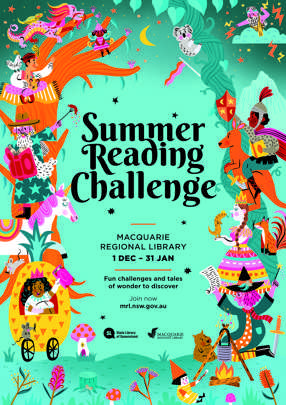 Read by yourself or read to a friend, read with a family member - there's really no end!
The Summer Reading Challenge is a FREE national program offering a fun way for families to support their children's literacy development.
A child's reading achievement tends to decline over the holidays, and the Summer Reading Club helps to prevent this slide by encouraging reading for fun and enjoyment all summer long!
To join the Summer Reading Club Challenge, children and young people aged 5 to 18 are invited to:- Visit the library to receive their free Summer Challenge sheet- Complete the reading challenges over the Summer- Collect free bonuses from the library when they reach reading milestones- Enter the draw to win a Samsung Galaxy Tab. There are 3 to be won! Join in the fun in-house and take home activities at the library throughout the summer holidays. The Summer Reading Club Challenge will run from 1 December 2020 to 31 January 2021.