Historic Re-enactment Landings and Presentations
Saturday, 14 Mar 2020 - Sunday, 15 Mar 2020
4:30pm
Narromine Aerodrome
Mike Nelmes
0458501446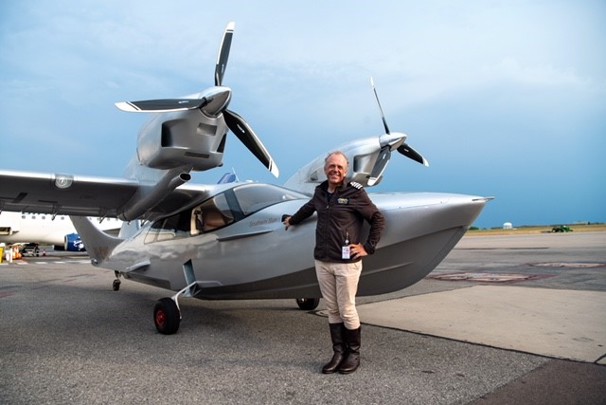 HISTORIC RE-ENACTMENT LANDINGS AND PRESENTATIONS

On Saturday afternoon 14 March, three (possibly four) 'centenary re-enactment' aircraft, en route from Darwin to Adelaide, will land at Narromine Aerodrome. ETA is 4:30pm to 5pm (weather permitting).
This re-enactment for light, ultralight and historic aircraft will finish in Adelaide on 23 March, a hundred years to the day since Ross and Keith Smith landed their Vickers Vimy at their home town after making the first flight from England to Australia.

The headline aircraft are two ultra-modern machines: a Chaika amphibian flown by Michael Smith (Australian Geographic Magazine Adventurer of the year for 2014) and the Pipistrel of Michael Coates of Brisbane. Michael piloted the winning aircraft in the 2007 and 2008 Google/NASA Centennial Challenge for fuel-efficient aircraft.

PLEASE COME TO THE AERODROME TO GREET THEM!

A BBQ for the participants and visitors will be held that night and Sunday night at the Gliding Club. On Sunday from 10am the museum's curator, Mike Nelmes, will give a tour of the museum (focussing on the Smith brothers display), plus an illustrated talk in the Gliding Club about the Great Air Race; and a visit to the Smith crew memorial cairn on the golf course (access permitting).

Here's the route of the re-enactment aircraft, roughly following the Smith Brothers' 1919/20 route: Darwin, Daly Waters, the AACo stations of Anthony Lagoon, Brunette Downs and Avon Downs, Cloncurry, Longreach, Charleville, Caboolture, Bourke, NARROMINE, Richmond or Luskintyre, Shellharbour (HARS, Albion Park), Temora, Cootamundra, Benalla, Lilydale or Little River airfields, Point Cook, Nhill, Gawler (Adelaide) and Aldinga (Adelaide).